Our company provides services and solutions in the following sectors: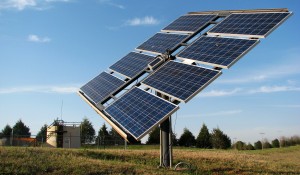 Environmental Services
We provide technical and consulting services regarding waste & wastewater management planning and decision-making, pollution management, as well as environmental law support. Furthermore we have experience in conducting environmental impact assessments, strategic impact assessments, environmental modeling and energy studies.
---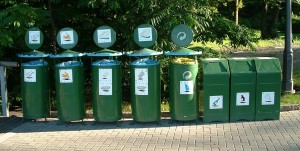 Environmental Permitting 
Regarding environmental permitting we offer complete solutions for all environmental and technical works and services such as collection of waste, treatment of waste and wastewater, plant operating permits etc.
---
Technical / Techno-economic Studies
Regarding technical studies, focusing on sanitary landfills, waste and wastewater management (collection, treatment plants etc), we offer a wide range of services including feasibility studies, techno-economic studies, preliminary and detailed design (including 3D drawings), studies regarding environmental monitoring systems & mitigation measures, preparation of tender documents etc.
---
Life Cycle Management
We have a wide range of consulting experience in Life Cycle Assessment (LCA) and Carbon Footprint Assessment (CFA). Goal of these assessments is to provide decision makers with the knowledge to assess, improve and manage their products and services. CFA measures all greenhouse gas (GHG) emissions (such as carbon dioxide, methane, nitrous oxide, etc) associated with the entire life cycle of a product or service, while LCA approach helps companies and decision makers to measure the environmental impact of their products and services across all life cycle stages, from extraction of raw materials, through to manufacturing, distribution, use and disposal.
---
Optimization Services
Our company offers optimization services, such as energy efficiency in transportation sector, in building sector etc.
---
Carbon Footprint Measurement and Analysis
With Carbon Footprint (CF) Measurement and Analysis we help organisations understand their carbon and environmental footprint, and how to reduce it. We develop footprinting models that are aligned to GHG protocol and PAS 2050, measure the CF of any bussiness, product, service or event, and analyse the data to pinpoint any opportunities for environmental (and financial) improvements.
---
Software Development
Our company specializes in developing product or service-specific tailored models and software, including include quantification, fate and transport of pollutant in water and air (from stationary and mobile sources).
Furthermore, we provide custom solutions on self-monitoring sustainable indicators. In this way final users can determine and monitor the most significant environmental aspects of their business, establish a baseline scenario for comparison, set sustainability goals, and final analyze, achieve and communicate improvements.
---
Research
Regarding research, our services include the development of new and innovative products, models and software applications for the environmental sector. Furthermore we have great experience in running and coordinating EU Projects such as EU Life+, Horizon 2020, Interreg etc.